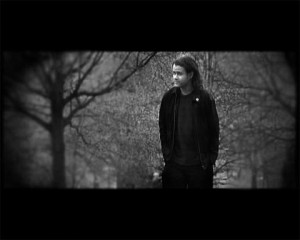 This monologue started its life at a tryout spot at the infamous Downstairs at the Kings Head, in Crouch End. I had never been so nervous and it's probably no coincidence that despite a successful night it was, to date, the last time I've ever performed live. There was some pretty ropey stand-up preceding me which didn't help my nerves. I think it went well but don't remember much. My friends were very supportive and assured me it went okay. And I like to think I did a good job warming the audience up for the next act – Nina Conti and her little monkey!
In this version, Sean Cook is excellent playing BJ Weedling, whilst I hide behind the camera for the first time as director. Sean and I had been discussing how long a pause you could get away with in a piece. The idea became one of the additions we made to the original, as was the appearance of a Nomad.
A picture of BJ Weedling with the phrase "Have you seen this man?" makes a brief cameo appearance in A Life of Brian, when Eve is surfing the "Friends Again" website at the start of the film. There is also a brief reference to him in the Spooks spoof in Episode 5 of Insomnia. A sequel to "Friends Again?" called "Friends Remain", in which BJ Weedling spots and starts to stalk someone who looks like his dead wife, was written but never made.