Pre-production on the Twilight project has now taken half a year and may take another year or so at this rate. It's slow but I'm learning so much. However, I am going to have to take some shortcuts, especially with the drawing, which ain't necessarily a bad thing. Have found a new website called http://www.archive3d.net/ which has a huge repository of models and shapes which will help me in leaps and bounds. And they're all royalty free and free to use commercially, which means I can use and adapt them for the set in my film.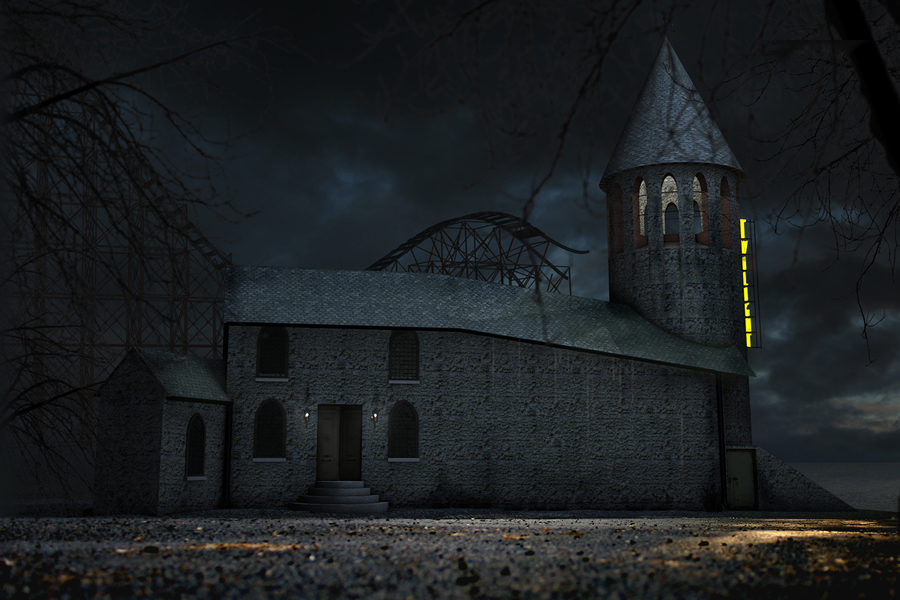 Thanks to this I have made excellent progress drawing the managers office in the Twilight (complete with rehearsal piano). I had already made great progress with the auditorium and stage (including the Wits End Mighty Wurlitzer), Mrs Kepelwicks Village Store, The Severed Arms and the front gates. I still have corridors, fire-escapes and the main entrance/box-office to do and no doubt other bits and pieces which I won't go into now. Once that's all finished there will be fine touching, painting and compositing to do, not to mention experimenting with the greenscreen and finding the look and feel of the film before I return to the script.
Looking forward to watching the LIVE show of The Twilight Ballrooms – I will be there on 7th August. Good luck to all those involved. The image of the exterior of the Ballrooms (above) wot I drew, appears on the poster of the live show! Yay!
On a downside, I've decided to loose the URL www.alifeofbrian.co.uk which finishes today. But don't despair Brian fans (either of you) as the film will still be viewable on this site!