With both kids at school I've recently got my mornings back, which has meant that I've been able to have some time for myself and indeed the project. And when they went away for a week during the Summer holidays, I was also able to get some filming done. Currently I spend my precious free time working on the pub scenes in the film.
Working with a virtual set has many benefits. It's cheaper which given my zero budget is always good. And the pressure to shoot on location and get everything right first time is also eliminated. A virtual set allows you to take your time to experiment and play around when it comes to camera positions and angles.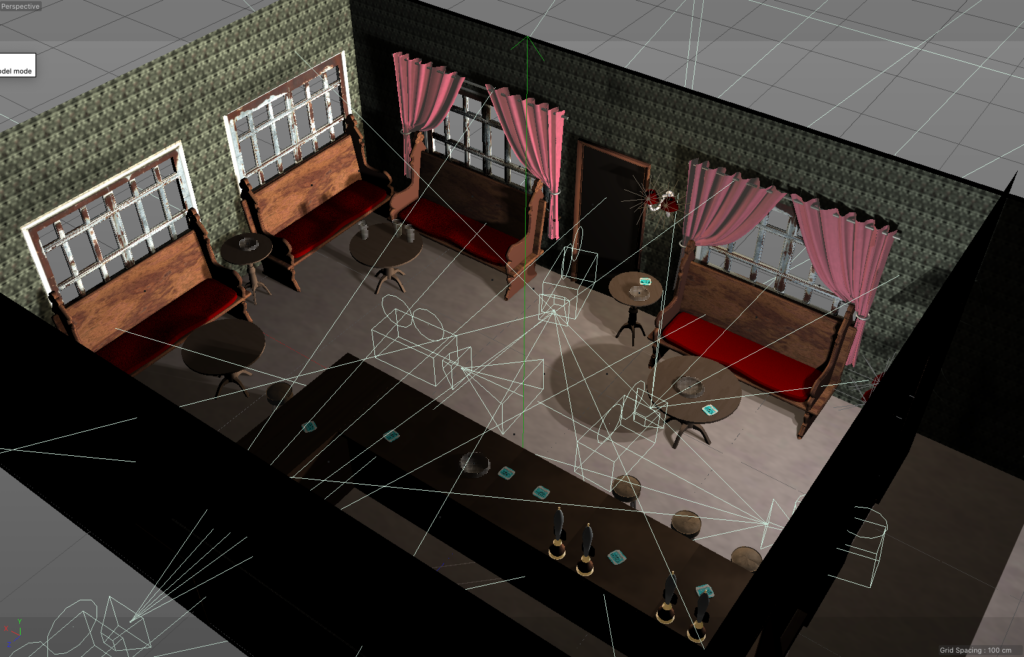 You can take your time getting the lighting right, take down walls if your camera angle requires it, take multiple retakes if necessary, takes care of props and continuity and so on. And, as I discovered, you can rebuild the set as can be seen here with the entrance door reset between the two pews opposite the bar.
Orientation has changed too. The Twilight was originally positioned outside the left windows but this too has been rejigged and now appears over Mundesley's shoulder at the right windows, making it more haunting and menacing for him as they appear over his shoulder (he is sat on the pew on the far right by the toilets) I think I will also add a porch with side entrance to cover the entrance door in the pub.
For the edit I have files dynamically linked between After Effects and Premiere Pro. I am still developing a good workflow for both with much scope for improvement, but more of that in a future post.