Wikipedia says "Synthwave (also called outrun, retrowave, or futuresynth) is an electronic music microgenre that is based predominately on the music associated with action, science-fiction, and horror film soundtracks of the 1980s. Other influences are drawn from that decade's art and video games."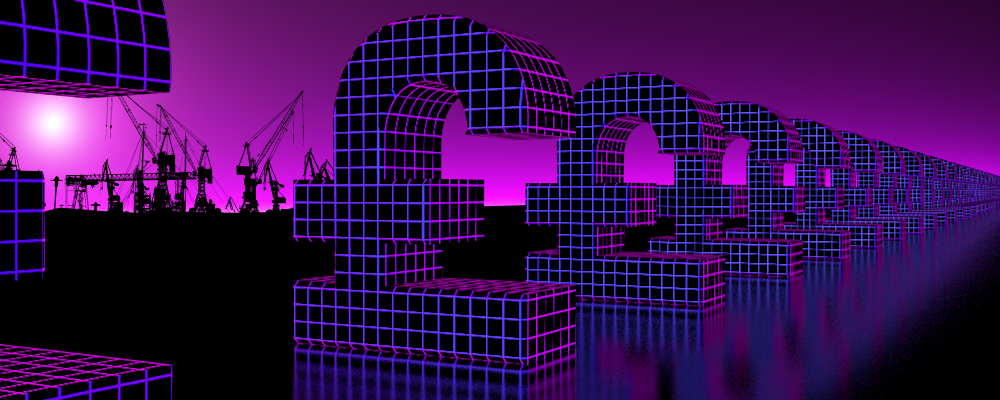 So, think Tron meets Bladerunner. The colours are usually neon lit or based on old computer graphics. There is quite a nostalgic sometimes melancholic quality about these graphics. Themes usually promise adventure and reward in a brave new electronic world whilst using quite basic shapes and perspectives. The accompanying music is almost always synthesiser with artists like Vangelis, Tangerine Dream and Jean Michelle Jarre. Indeed I listened to the entire Equinoxe album by JMJ recently (listen to Part 5). For electronic escapism it simply can't be beat.
I hope to try and compose some original tracks in the future of this style. But in the meantime I've used a two minute excerpt from an apt song by Pet Shop Boys called "This Used To Be The Future" – a great song featuring Human League's Phil Oakey and vocals from BOTH Pet Shop Boys. The song was never released as a single so I've created an unofficial video using a montage of some of my Synthwave Art clips. Enjoy.