Detail is key to making something believable. Here you can see one of the many background buildings in Wits End. A closed down fish bar called The Golden Chip. And there's a little story to this.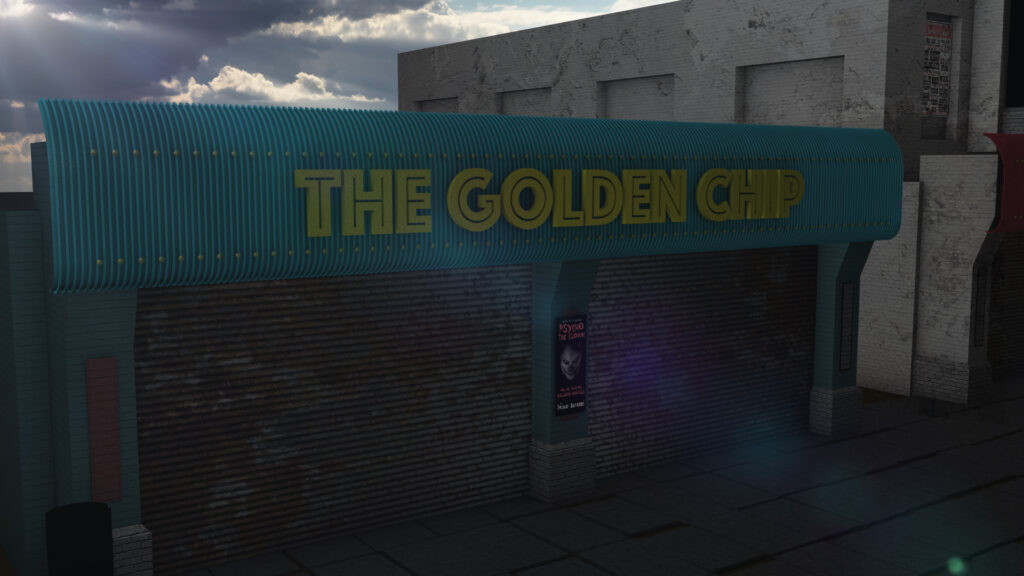 My family used to own a holiday chalet in Scratby (the original name for Wits End) in Norfolk. But my visits there were often with father, off season, so he could carry out repairs and decorate the chalet. I would often be left to my own devices and (this was roughly 1980 when this film is set) I'd wander off on my own and explore. Hence my love for closed down, off season seaside resorts. The weather was often hostile, the holiday facilities were often run down, shops were closed, many boarded up for the winter. I guess it was my own UK version of the Overlook Hotel. It was creepy, empty but at the same time exhilarating.
But unlike the Shining, my father didn't turn into a psychotic axe murderer. My father was a quiet gentle man with a great, often dry, sense of humour. And at the end of the day, he would treat us to fish and chips which would be the highlight of my day. We'd buy them in Ormesby St Margaret which was a 10 minute car ride away. Despite it being called Ormesby Fish and Chips, my father would always refer to it as The Golden Chip.
Great memories. Miss ya dad xx