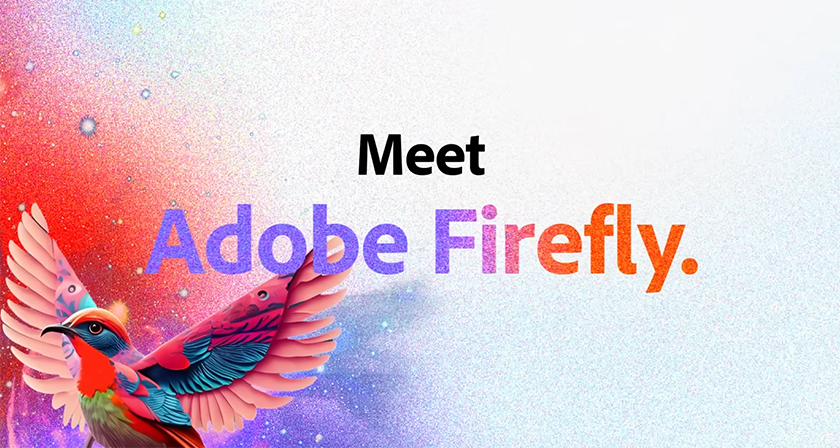 The year 2023 will go down in history as the year AI was released on the general public. Social media is already awash with people's efforts. I've enjoyed ChatGPT (the GPT stands for Generative Pre-trained Transformer) and have jokingly called it my new friend. I've given it old essay questions from college and it's churned out such impressive answers in seconds. I've also tried to baffle it with hard and surreal questions such as "Using Peppa Pig as a metaphor, explain string theory" or "Using follow-spotting as a simile, explain fascism!" And it's answered everytime with erudition. With such "intelligence" there have been many media stories of scholars predicting the eventual destruction of our species because of AI, some suggest in as little as two years. Others have voiced concern about the job losses it could also lead to. But I digress.
This post is to showcase my latest efforts with Adobe Firefly. Currently in beta and therefore free (although I do subscribe to AdobeCC) I thought I'd check out it's picture generator and why not try some Twilight Ballrooms ideas. So below is the result.
These are the pick of the crop. AI is still in its infancy and even with these images you can see some whopping errors. But they're still impressive. And these haven't been touched up with PhotoShop (even though I was desperate to). I very much wanted to present them as they were originally generated.
Each image has been generated through prompts given by me. For example, I've typed "An abandoned seaside resort in Britain. Closed down arcades and fish'n'chip shops and stalls. It's dusk and stormy. Almost black and white with specks of colour" – I can then also add the styles, colour and tone, camera setup etc…
All creative AI still requires a prompt, clarification, focus and finesse. That's the art bit. And for that reason I'm not convinced by those who feel threatened by it. All art requires the human touch. It's merely the tools that are changing.
As for the Twilight project, I can't see me swapping to AI to complete the project, but it is a great tool for inspiration, rather like a generative Pinterest. And would be amazing if you just wanted to create storyboards!